Cheers to the weekend with WINC!
Disclaimer: If you are not over the legal drinking age, this blog is not for you.
When Winc, reached out to me with an invitation to join their influencer program I was ecstatic. My drinking days are long gone, but I do enjoy the occasional glass of wine with my husband because who better to "turn up" with on a Saturday night in the confinement of your own home when you have no sitter and toddler brain right? L.J and I have been talking about doing a wine tasting class for quite some time but have yet to have the opportunity to do it so I thought this would be the perfect time to expand our palates.
Winc is a "California-based winery offering an online membership experience, with wines that are featured at select retailers and restaurants nationwide". Winc was founded by 2 colleagues who had the belief that wine should be more accessible, easier to get, and easier to enjoy. Which in all honesty, I agree wholeheartedly with. Your average wine tasting is upwards of $100 per person (and that's the low end). Winc is a beautiful way to try hundreds of unique curated wines. The hundreds of unique curated wines range from "classic blends to obscure, single-vineyard fringe projects". Winc uses smaller lots, which allow for wines with a more distinct character. They also source from vineyards globally.
How It Works
Head to Winc

Fill out your six-question palate profile

Receive recommendations tailored to your palate

Rate your wines to get better recommendations

Place order & wait for wines to be delivered to your door

Enjoy responsibly!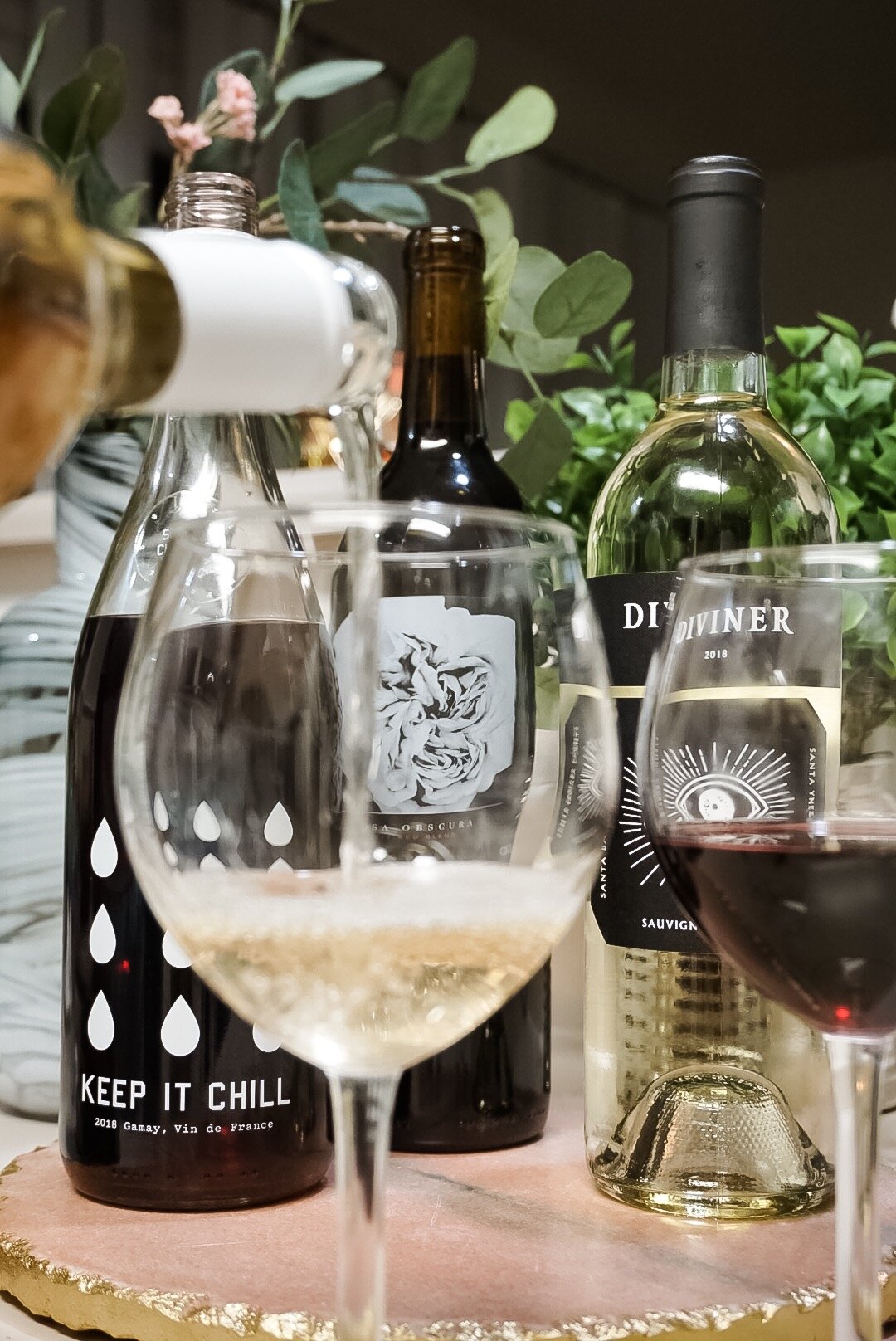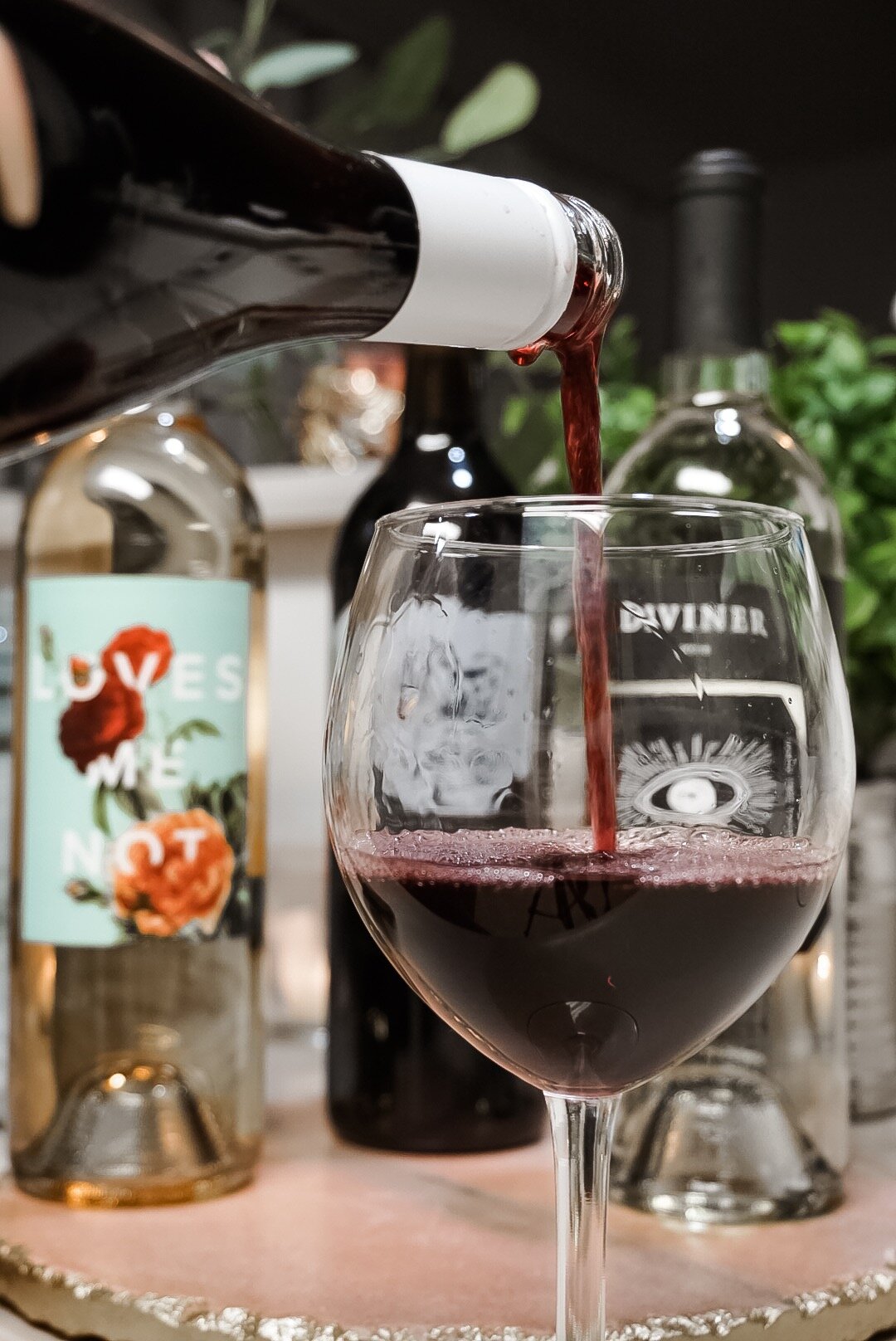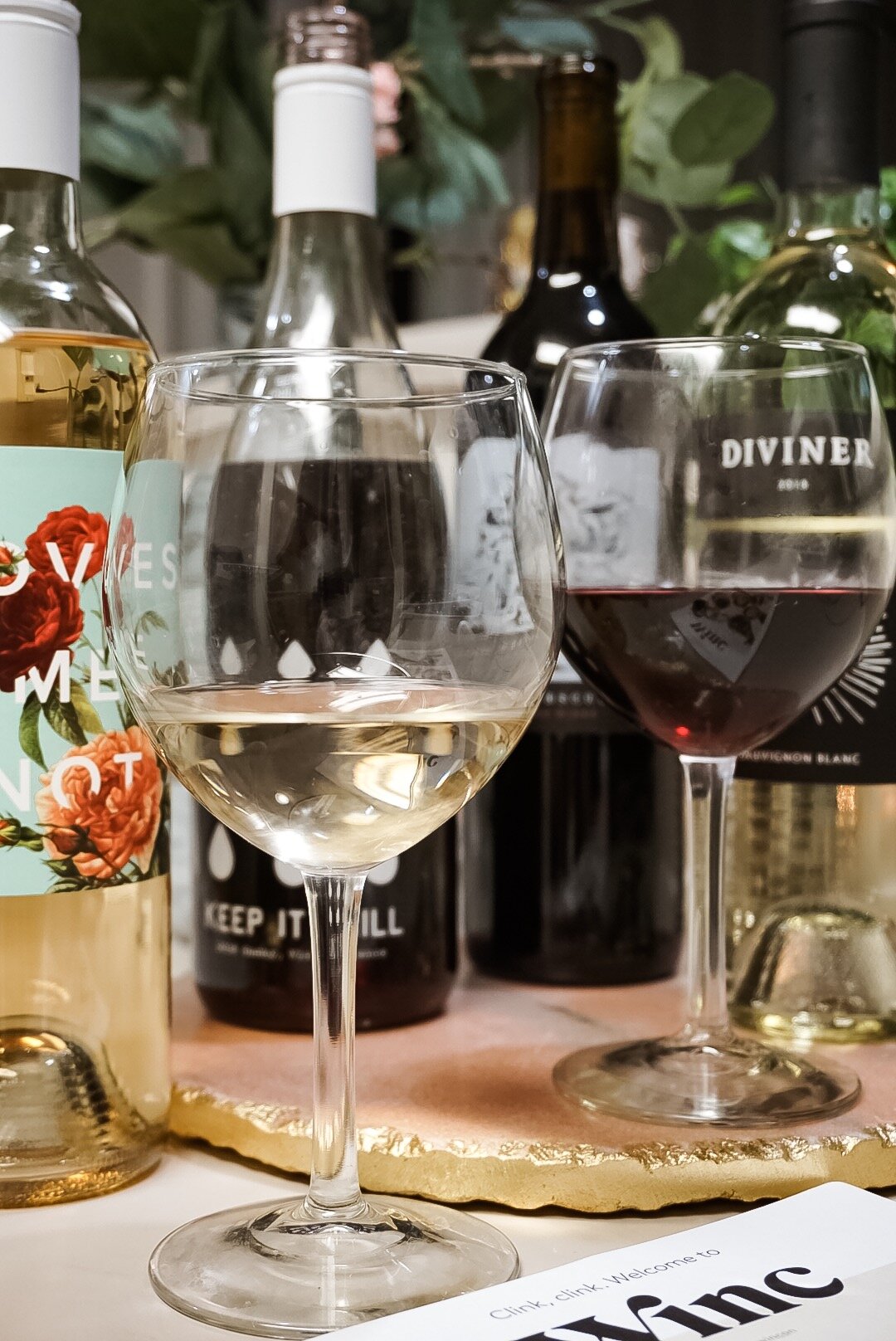 Our Picks
The wines we had delivered were: 2018 Diviner Sauvignon Blanc which is a white dry medium body wine with tasting notes of citrus, grass, green apple, and lemon. I didn't hate this particular wine but I didn't love love it either, it was just alright. We also chose the 2017 Rosa Obscura Red Blend a full-body red eco-friendly wine with tasting notes of cocoa, cranberry, jasmine. This wine was by far my favorite, it was slightly sweet which is how I like my reds. Our next choice was 2018 Keep It Chill Chillable Red a vegan and eco-friendly medium body dry red with tasting notes of raspberry, red cherry, rhubarb, rosemary. This wine was just okay for me, it wasn't bad but I didn't just really love it. I feel that maybe is I would've paired it with something it would have been better. Our final pick was 2018 Loves Me Not White Blend a medium and sweet white with tasting notes of apricot, lychee, peach, white flowers. I personally liked this wine a lot, my husband not so much. He much preferred the reds and the Diviner Sauvignon Blanc.
Our Experience
Overall we had a really good experience with Winc and especially enjoyed tasting some of their wine selection. Shipping was super easy and the wines are an amazing quality. I enjoyed being able to try something new. If you are interested in purchasing from Winc make sure you use my personal invite link below!
As always thanks for reading! I hope you have a blessed weekend!