Chip & JoAnna Gaines "Magnolia Table"
We all know and love Chip & JoAnna Gaines from their ever popular television show Fixer Upper on HGTV. Since starting Fixer Upper Chip & Jo have grown their brand to include home goods which can be found in Target and other retailers, and they have also opened a quaint restaurant in Waco,TX called Magnolia Table.
People travel near and far to get taste of the ever popular and busy Magnolia Table. Recently I had the chance to visit Waco, TX and experience Magnolia Table for myself.
While in Waco,Tx for my little sisters' track meet my mom and I decided to stop by Magnolia Table to see what all the hype was about, and we left happy with a complete understanding as to why Magnolia Table has become so popular.
We arrived to Magnolia Table bright eyed and bushy tailed at about 5:30 a.m on May 4th 2019 ready to get breakfast and were immediately greeted by the gorgeous farmhouse theme exterior, friendly staff, farmhouse theme interior, and group anxious people ready to experience Chip & Jo's Magnolia Table for themselves.
After adding our name to the wait-list we headed to the Take Away which is a market/cafe that allows you to shop for coffee, keepsakes, water, and etc. while waiting for your table to become available.
After about a twenty-thirty minute wait we were notified via. text that our table was ready and we headed to the restaurant side to eat. We were sat at a clean table with clean seats and floors, with our menus already on the table. For starters we ordered the Lemon Lavender Donut Holes which were surprisingly good! They were super sweet and different from any donut holes I've had in the past. My mom ordered the pancake breakfast as her meal. Her eggs were wrong when they initially hit the table but the waitstaff promptly corrected the issue, the rest of her food was amazing and she loved the bacon. I order the french toast breakfast and OMG that was the BEST FRENCH TOAST I HAVE EVER HAD! Especially with the Strawberry butter. I don't eat pork so I can't speak on the bacon but the eggs and hash browns were bomb!
-NoteWorthy- Magnolia Table does military discounts!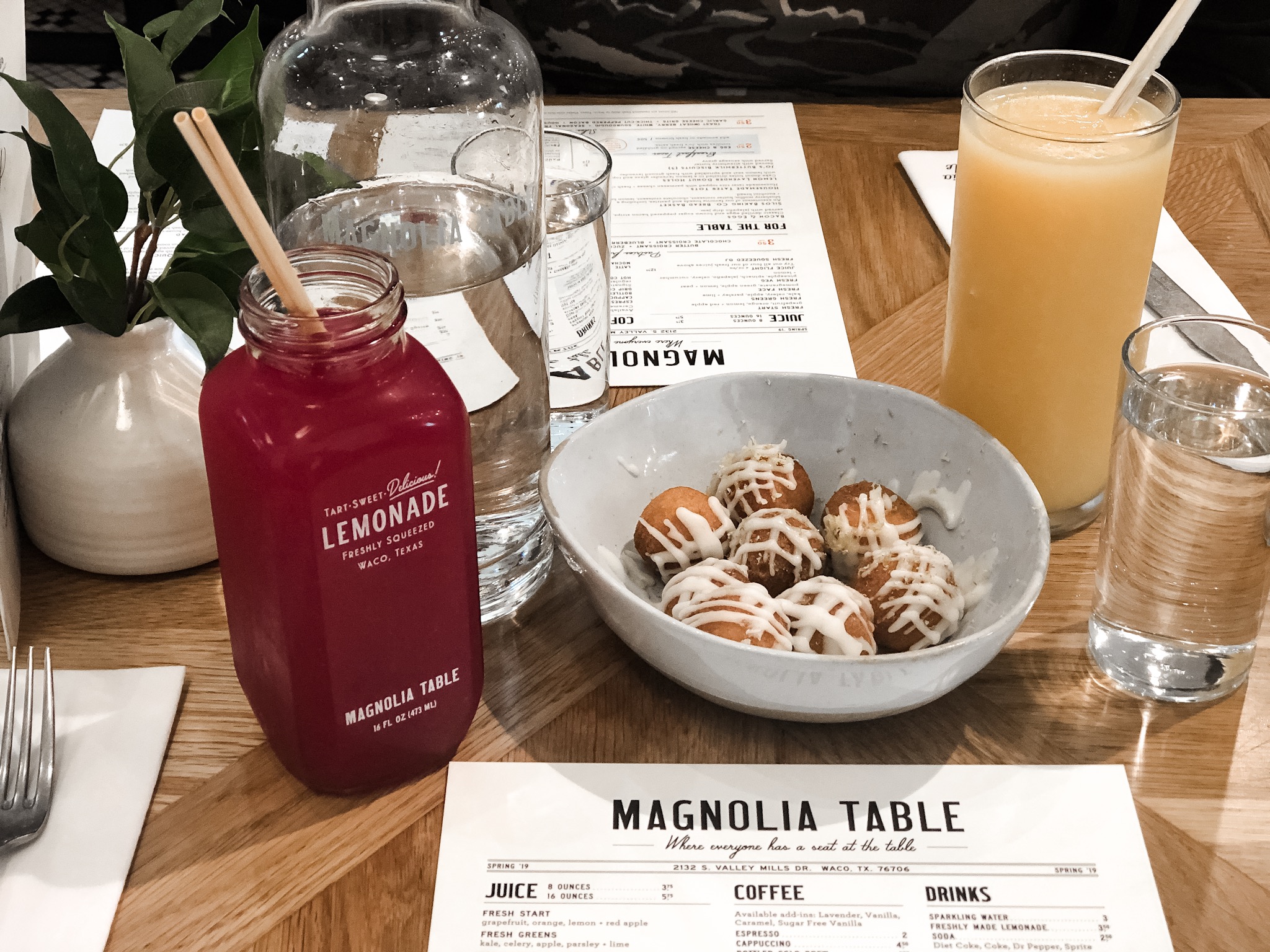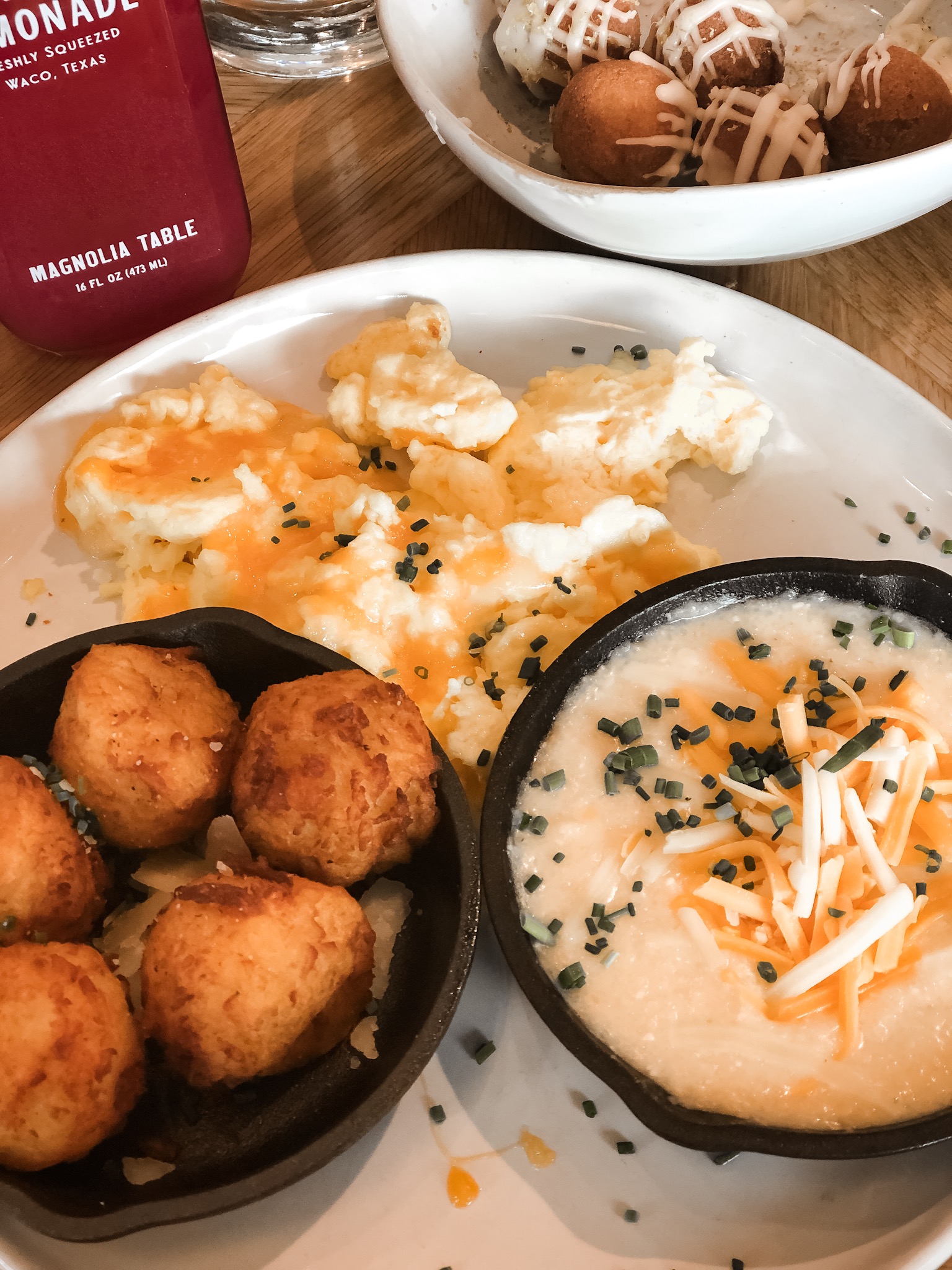 Conclusion + Did it break the bank?
I love Magnolia Table I think everyone should experience this place. The only negative I have is that they have no none pork options on the menu for meat which is quite annoying because I would've loved some turkey or chicken sausage. I feel like people should at least get the option to choose something other than pork. Other than that this place is bomb! In total we spent about $50 and it was worth every penny!
Check out the vlog below!
As always thanks for reading!