skinnyFATS
Hey guys! I am back with another #foodie blog. This time around my husband, son, and I had a family day out in which we ran a few errands and ate at a restaurant called SkinnyFats located in Henderson,Nevada.
About
SkinnyFATS opened in June of 2013 with their first store in Las Vegas, NV. The cool thing about this particular restaurant is that instead of your typical menu where there are only a few healthy options, there are equally as many healthy options as there are unhealthy options. Every FAT burger or meal has a Skinny counterpart. SkinnyFATS has multiple locations in Las Vegas, NV and one location in Dallas, TX.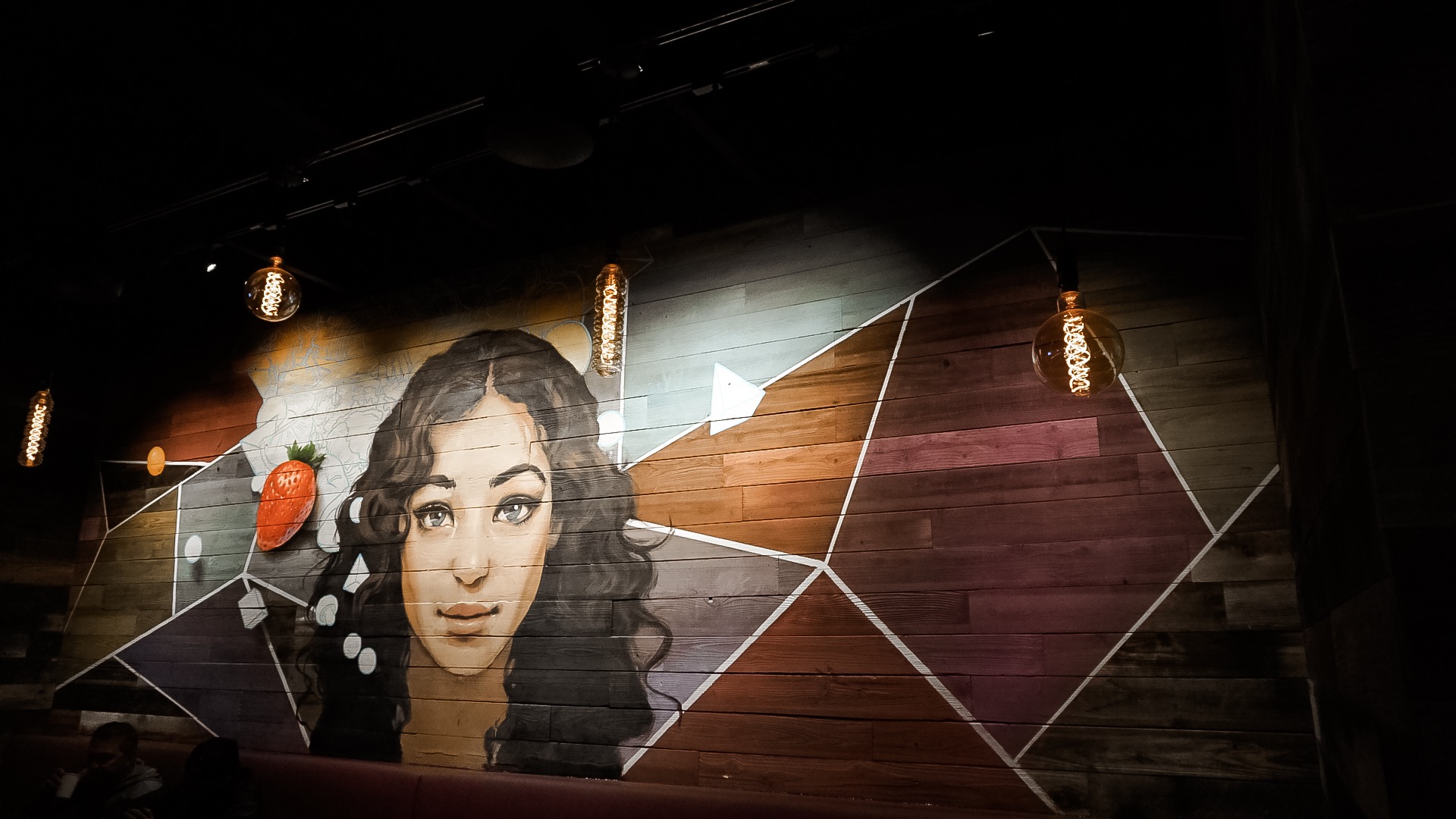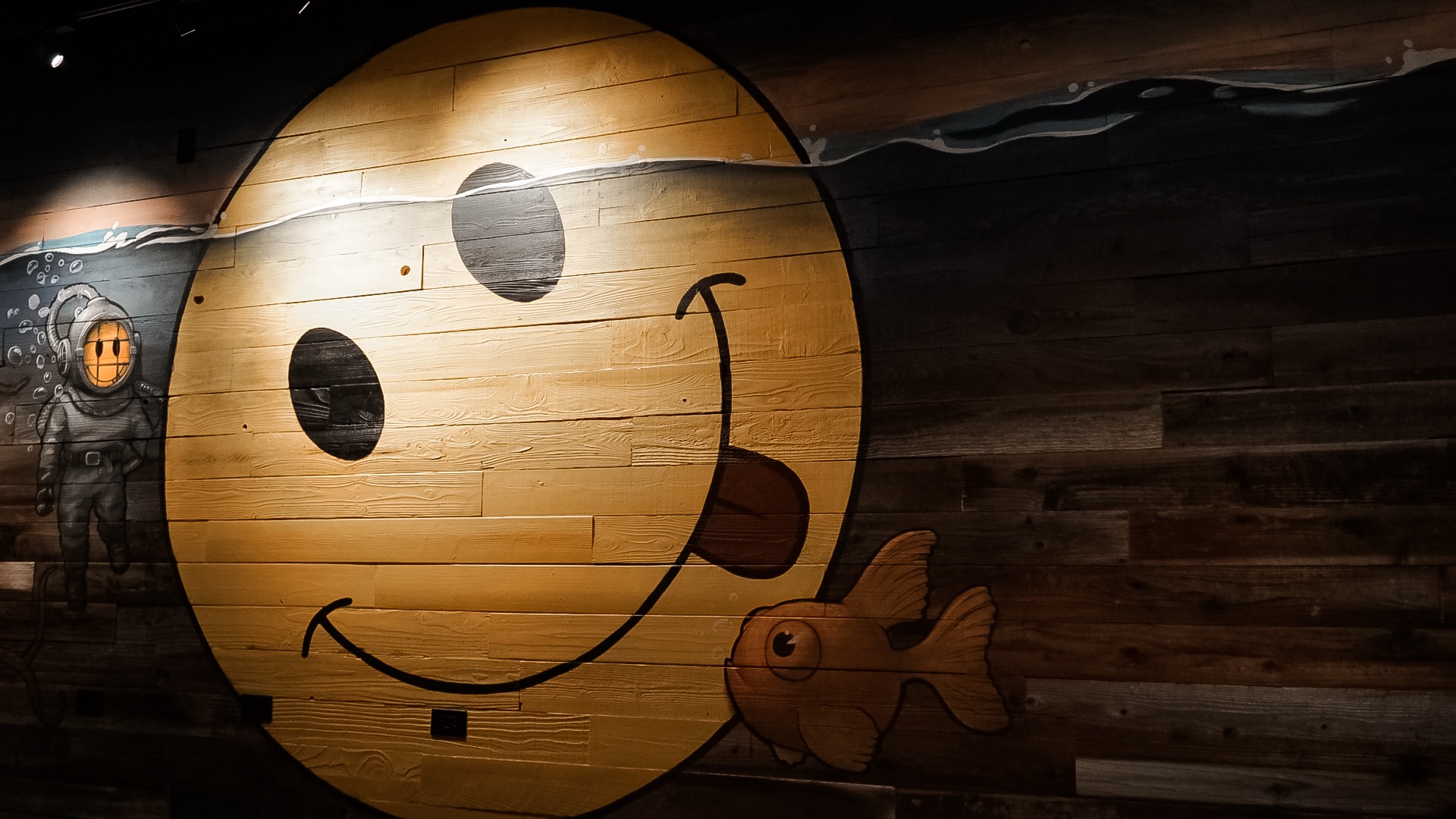 The Food + Experience
When walking into the Henderson,NV SkinnyFATS location we were greeted with a huge smiley face mural, which was actual pretty cool. It provided for a nice photo op and made the space feel extremely artsy. Once we approached the counter we were greeted by a polite SkinnyFATS employee who was eager to walk us through the menu and take our order. We ordered the CauliFIRE as an appetizer, although technically it was my side since I didn't eat the sweet potato fries, ( my husband said they were really good). The CauliFIRE consists of cauliflower florets tossed in a savory buffalo sauce with pico cilantro yo and a creamy sauce to dip them in. I aslo ordered " The Meltdown" which is a hamburger with two 1/4 ib beef patties, cheddar, provolone, carmelized onions, tomato, and spicy aoli on sourdough; however, I substituted the sour dough for lettuce so that I could keep my meal nice and keto friendly. L.J ordered the "Cherry Popper", a burger with a 1/2 pound beef patty, fried egg, pepper jack, spicy slaw, and pepper marmalade on a hawaian roll with double the meat. For Josiah we ordered a grilled cheese on sourdough with sweet potato fries.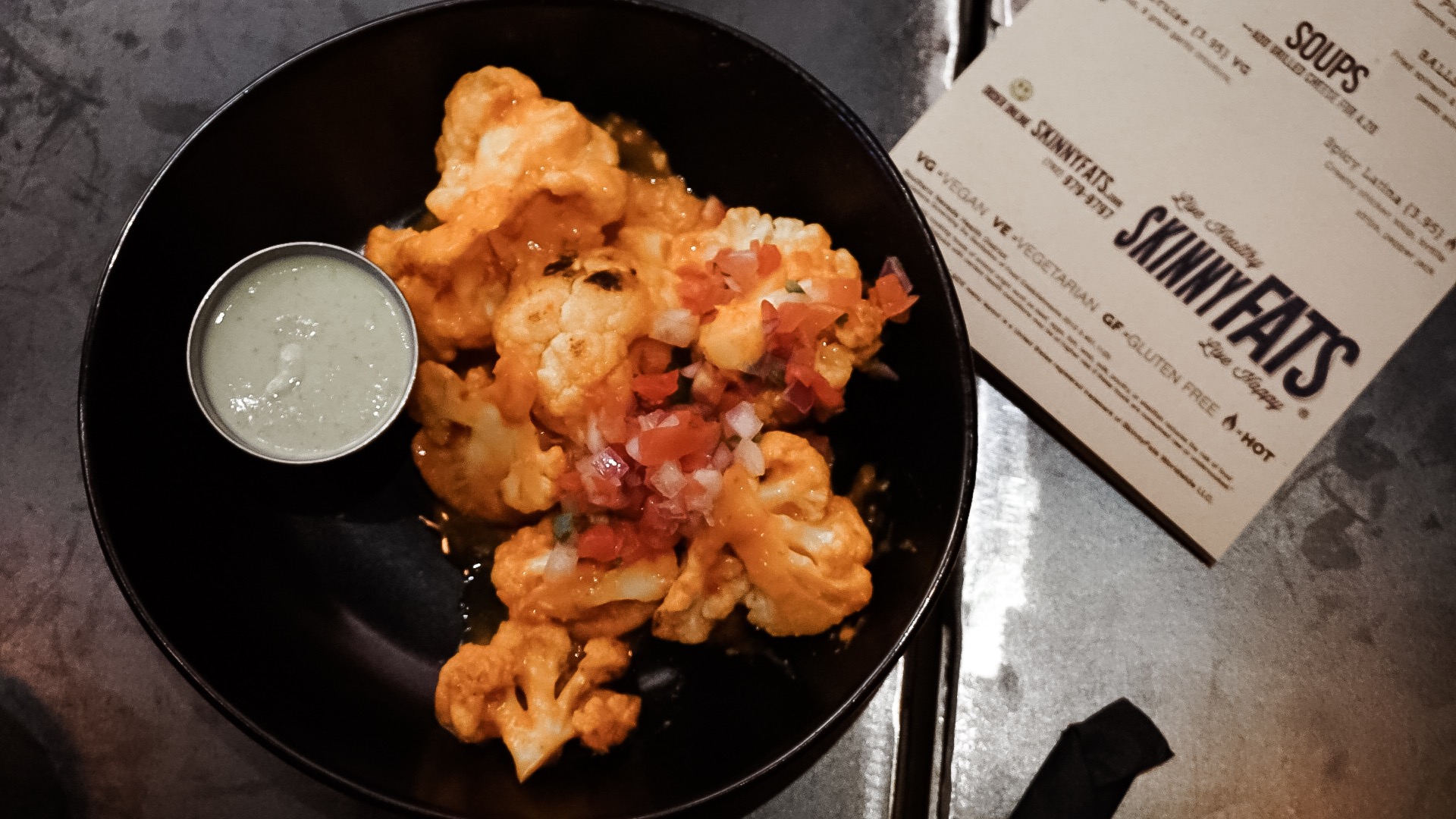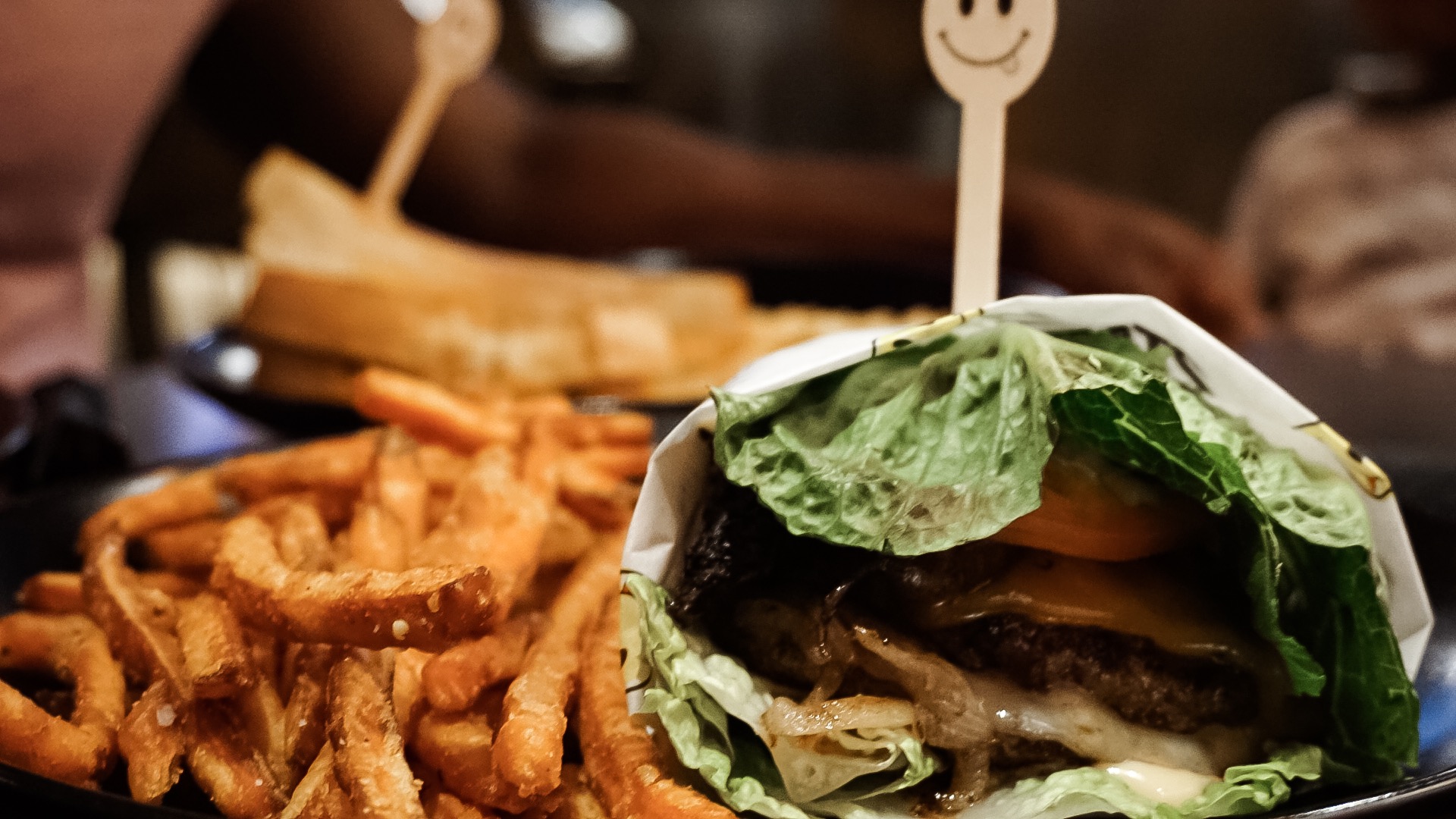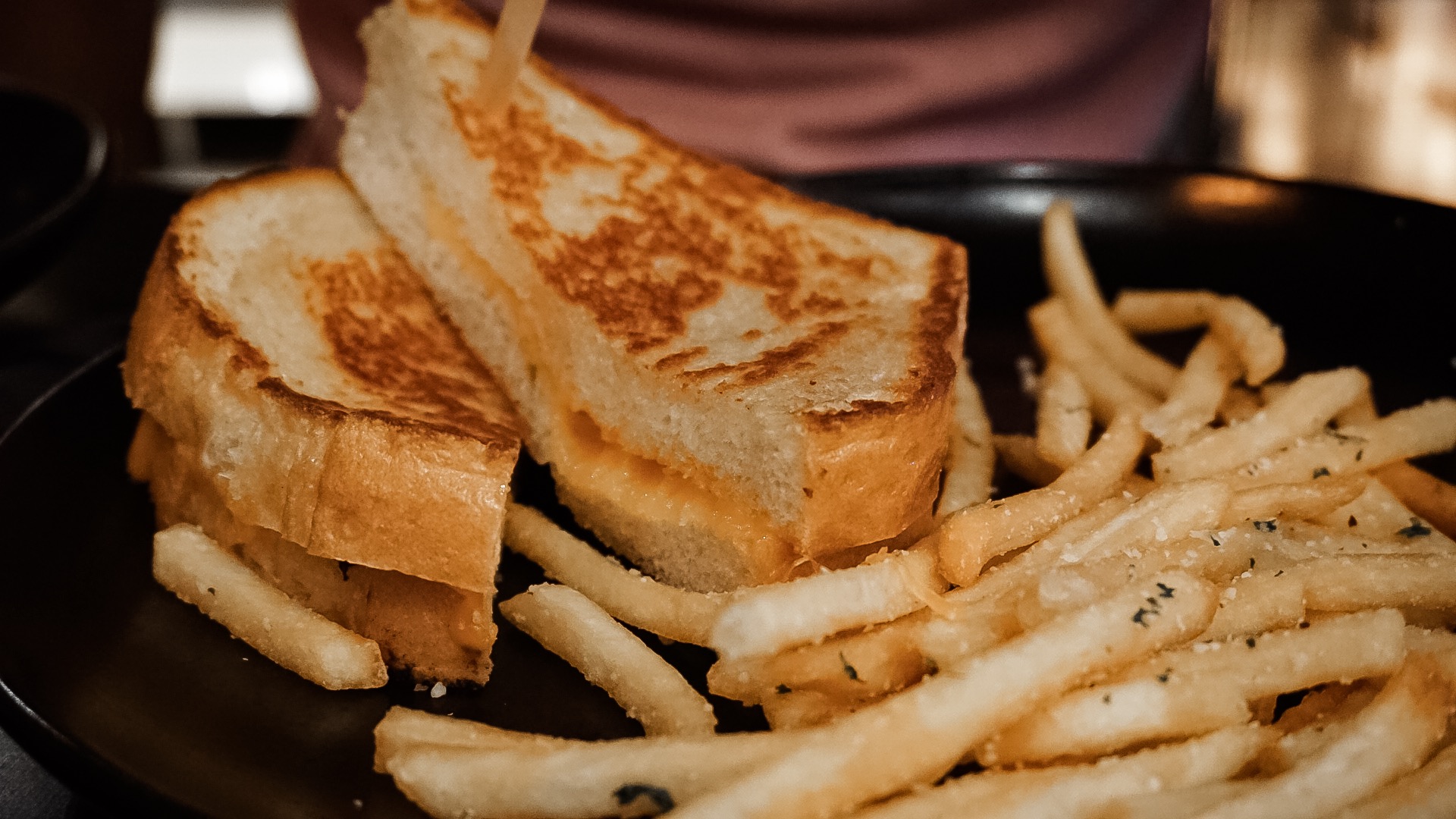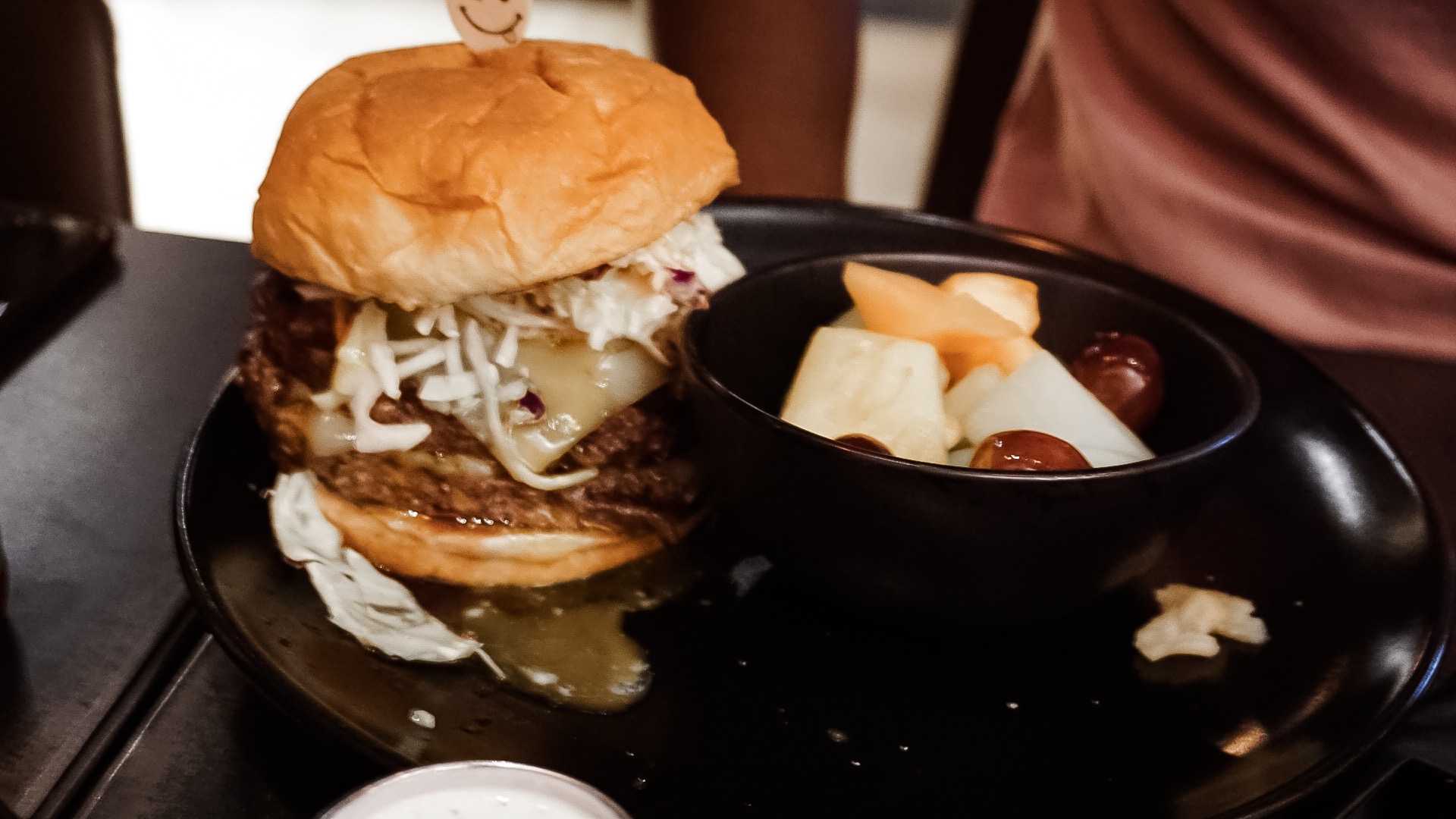 The food was really good. I loved the burger and cauliflower, it kept me in ketosis which was definitely the goal. My husband loved his food as well, and Josiah's favorite part were the sweet potato fries.
Noteworthy: SkinnyFATS has military discounts! The food is also cooked fresh when you order.
Final Thoughts + Did it Break the Bank
Our overall experience at SkinnyFATS was really good. The prices are super affordable, the menu is expansive and diverse, the restaurant was clean, and the employees were all kind and attentive. It didn't take our food long to come out once ordered. In total we spent under $50 for food which is an amazing price for large portions and quality food. I would definitely recommend SkinnyFATS!
As always thanks for reading! If you've enjoyed this food blog make sure you subscribe for updates on future blogs!