Q Bistro
After seeing the Q Bistro Instagram account on my explore page regularly I decided to finally give them a try. Their Instagram is plastered with the most mouth watering pictures of Korean fried chicken I have ever seen, so per usual my expectations were more than high prior to visiting the restaurant.
About
Q-Bistro is located in Chinatown not too far from the strip in Las Vegas,Nv. According to the website Q-Bistro is referenced as Karaoke Q, however when you arrive to the actual restaurant it's located to the right of the sign that says Karaoke Q. Q-Bistro is a Korean inspired restaurant serving Korean dishes.
location: 3400 S Jones Blvd STE 12, Las Vegas, NV 89146
AESTHETICS
I am obsessed with the aesthetic of Q-Bistro! From the moody lighting to the family sized tables, wall decor, and K-Pop music playing; everything there just feels super chilled. I've also never listened to K-Pop before but now I understand what all the hype is about.
Food
My husband, sister, son, and I ordered family style food (I believe all of the food is served family style for the most part, meaning there is enough for the table). For our appetizer we ordered bulgogi fries which are French fries topped with bulgogi beef (thinly sliced bbq beef), cheese, and an onion-tomato topping similar to pico. The bulgogi fries were really good, they were definitely my favorite appetizer. We also ordered calamari which was sub par, but once dressed up with some sriracha sauce and spicy mayo they were a little better. For our entree we ordered the 20 piece Korean Fried Chicken, half tossed in Supreme sauce which is blend of all the sauces offered and the other half tossed in Soy Garlic Sauce. My favorite of the two was the Supreme Sauce, while my sister favored the Soy Garlic, both were really good though. The chicken was AMAZING. The chicken is perfectly crispy (it doesn't get soggy when taken to go and reheated), and the sauce is evenly distributed which if you know me is a must for me, because I honestly can not stand when I get chicken tossed in sauce but the sauce is lacking. We also ordered a cheese pizza for Josiah which he seemed to enjoy, I tasted it and it was just a basic pizza, there was nothing really outstanding about it. The last thing we ordered was the Spicy Seafood Soup which was packed with crab, squid (whole squid), and shrimp in a hot and spicy broth. While I did like the soup I'm not a fan of whole pieces of not fried squid (personal preference), I also wish the crab was unpeeled because it was blue crab (I believe) which is extremely tedious to peel. I want to go back and try the hot and spicy beef soup, I think that will be really good in comparison to the seafood soup.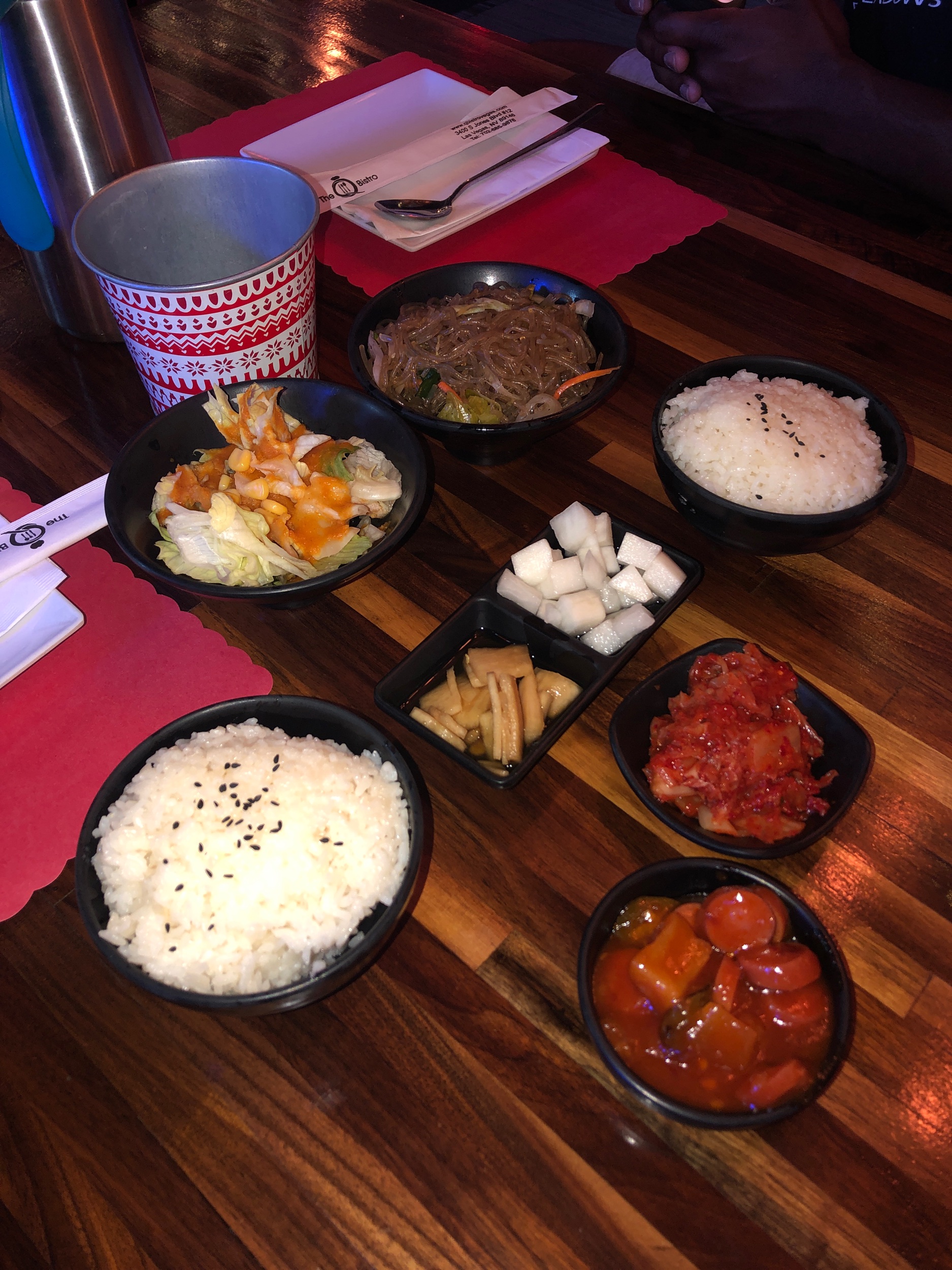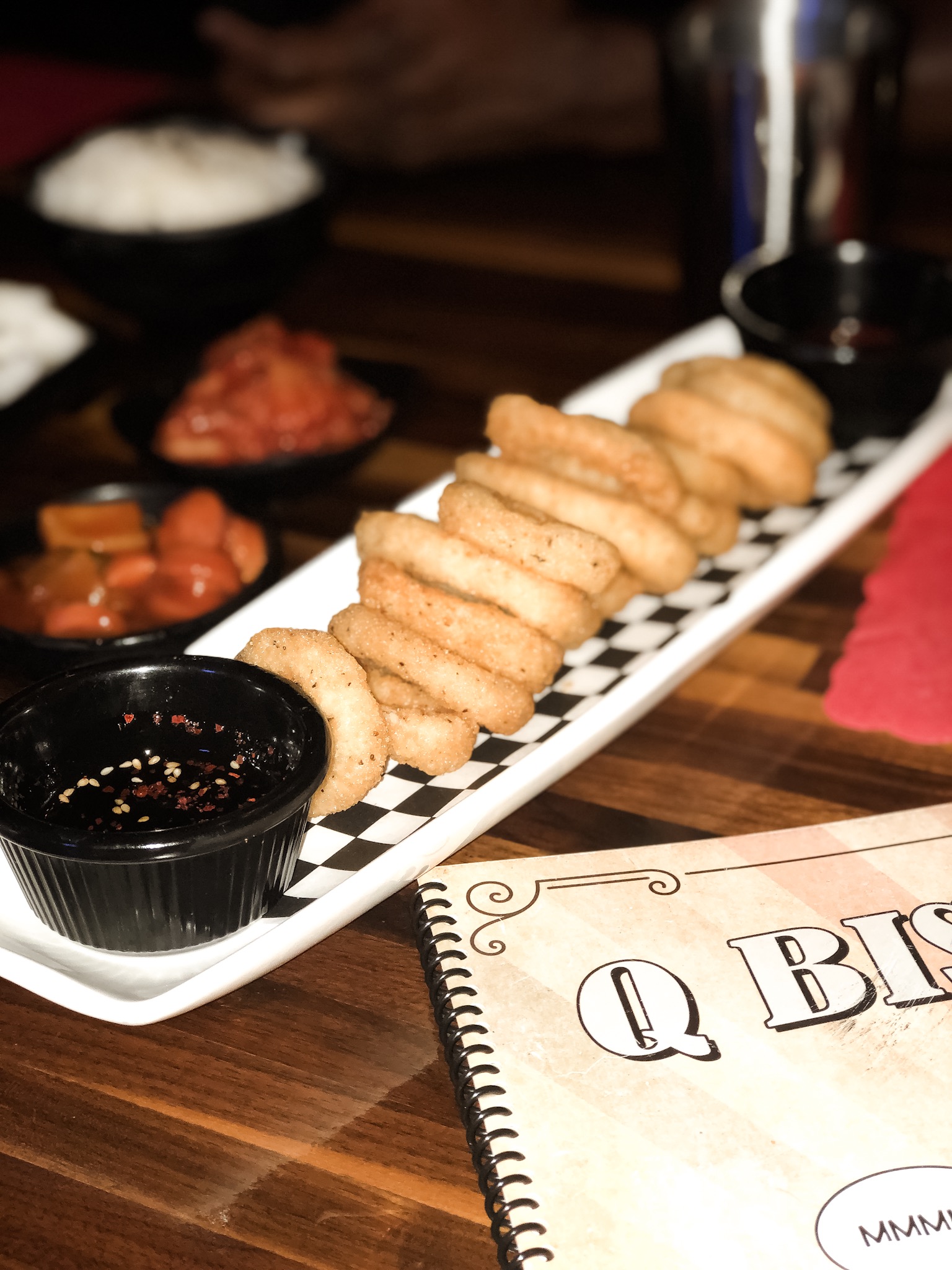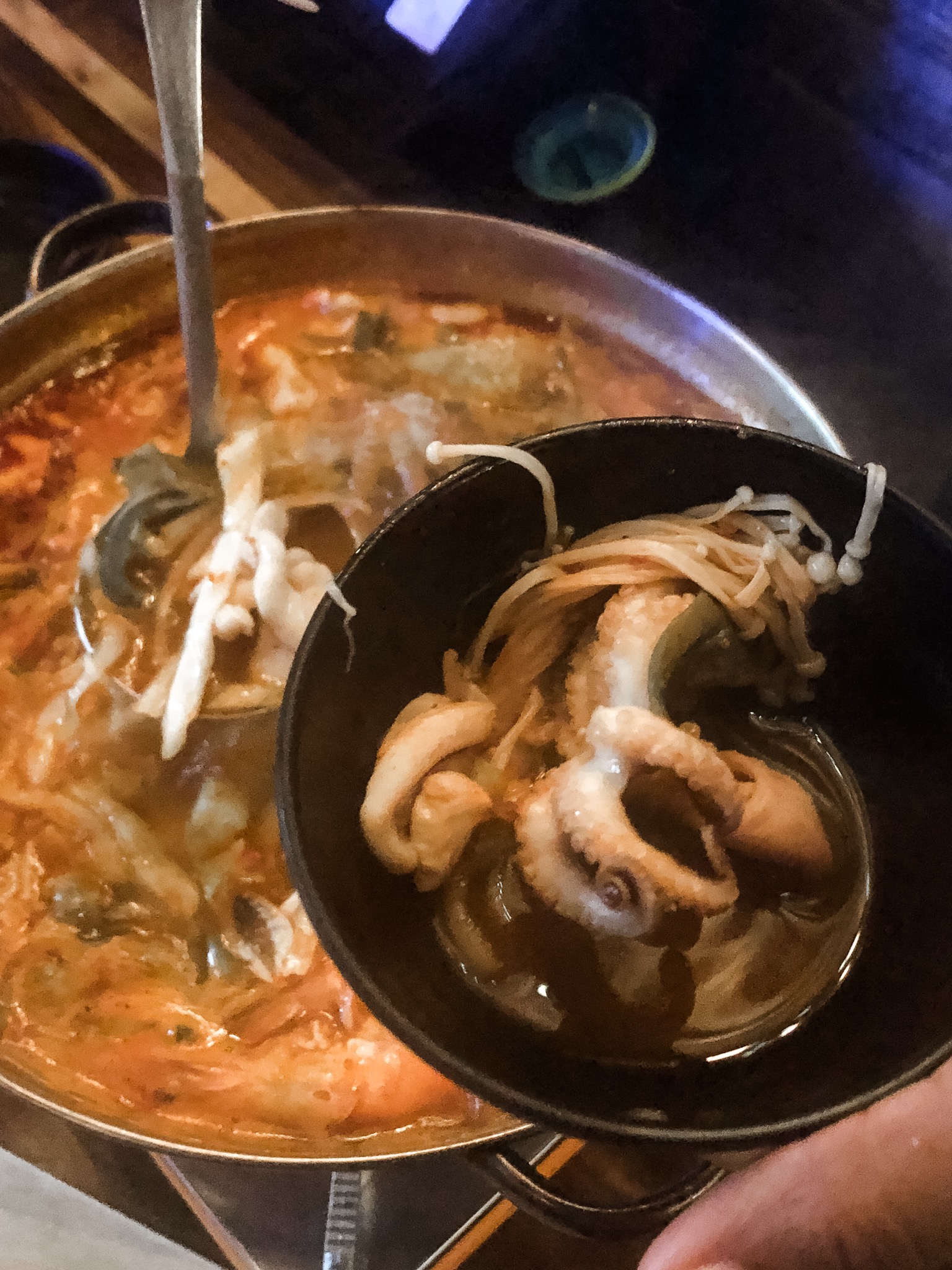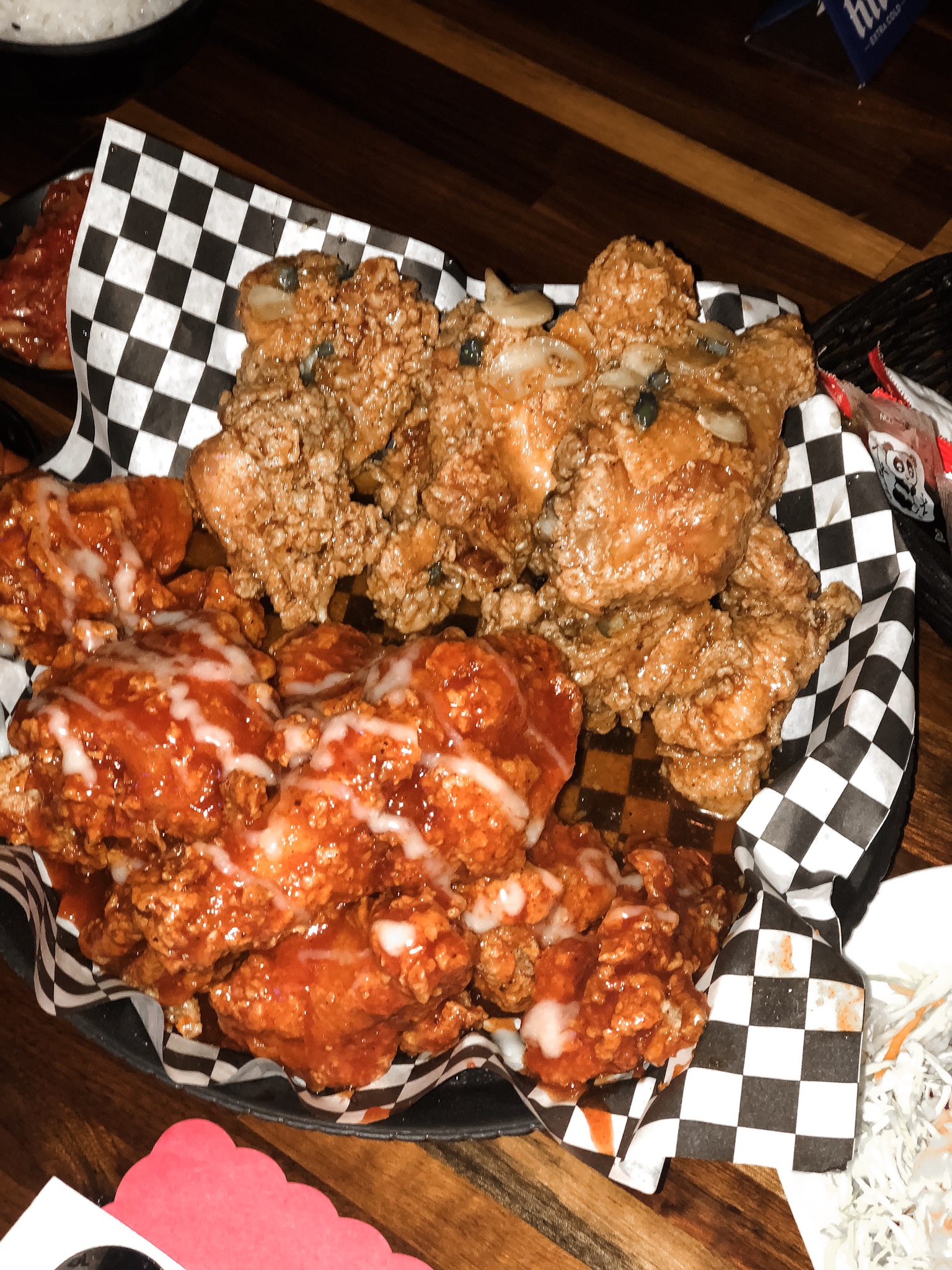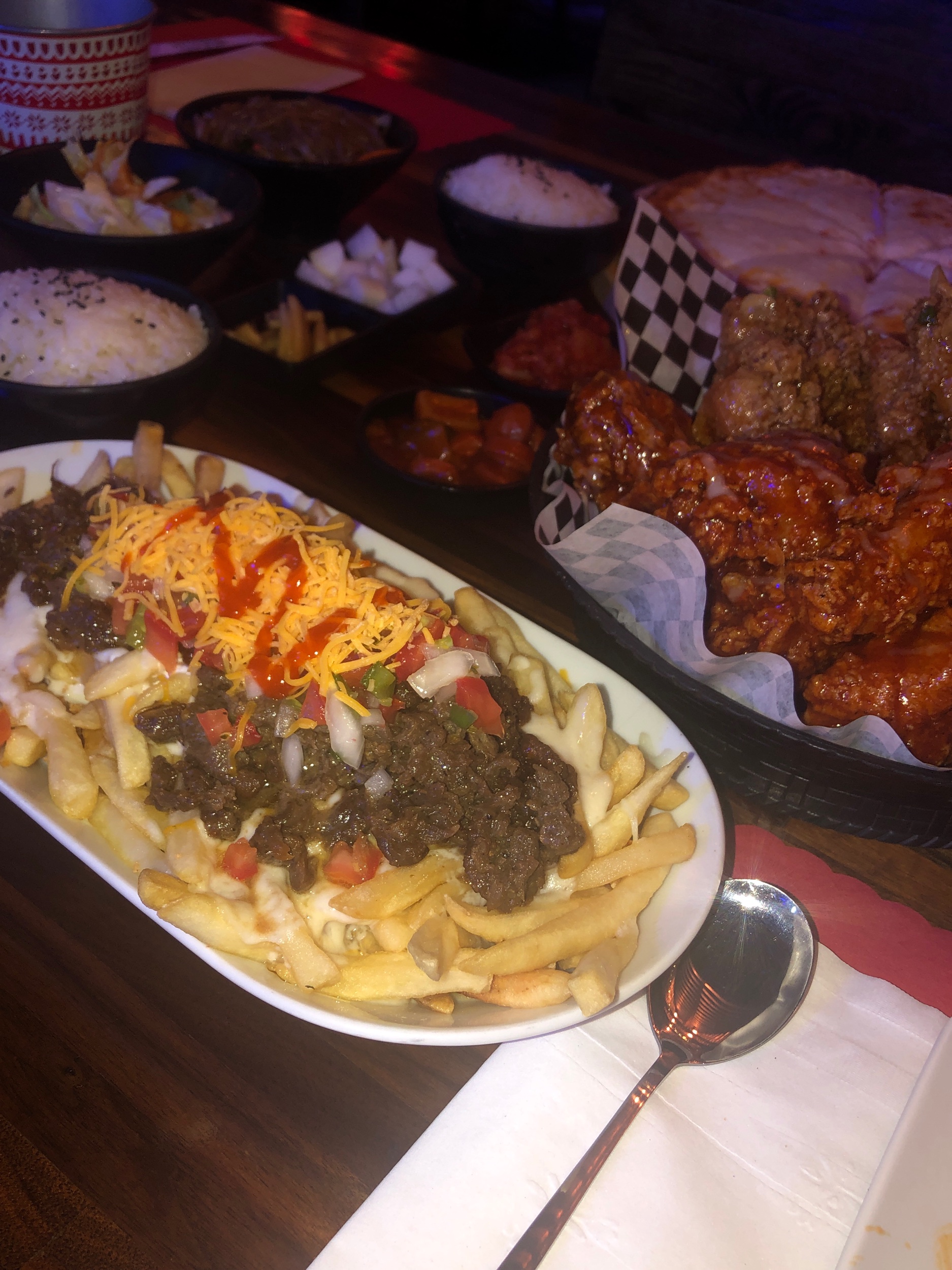 Is it worth it & Did it break the bank?
In total we spent about $100 usd on this meal, and I think it was worth every penny. I love trying new foods, and especially love Asian inspired dishes (after years of not eating it LOL). The portion sizes are more than generous, the customer service is good, the prices on the menu are ultra affordable, the space is clean and cozy, and the food is really good.
-NoteworThy- Q Bistro is open until 3 a.m so it Is perfect for late night foodie adventures
As always thanks for reading!