Cozumel, Mexico's Best Eatery
On my first visit to Cozumel,Mexico last year with my family we went to Ernesto's Fajita Factory a little ways from the port. My first visit wasn't as pleasant because I was pregnant and had to stay away from heavily seasoned food in order to keep my feet from swelling and having to deal with other food related pregnancy woes. This time around I'd already decided that I was going to enjoy myself thoroughly. When we arrived to port we sat out on foot toward Ernesto's Fajita Factory in Cozumel,Mexico, my memory guiding us there effortlessly. When we arrived to Ernesto's we were immediately greeted by the friendliest of staff eager to see us to a table of our choosing.
We chose to sit on the patio overlooking the beautiful water. Our waiter then brought us a menu and gave us a chance to decide what we wanted to order. We settled on the combination fajitas.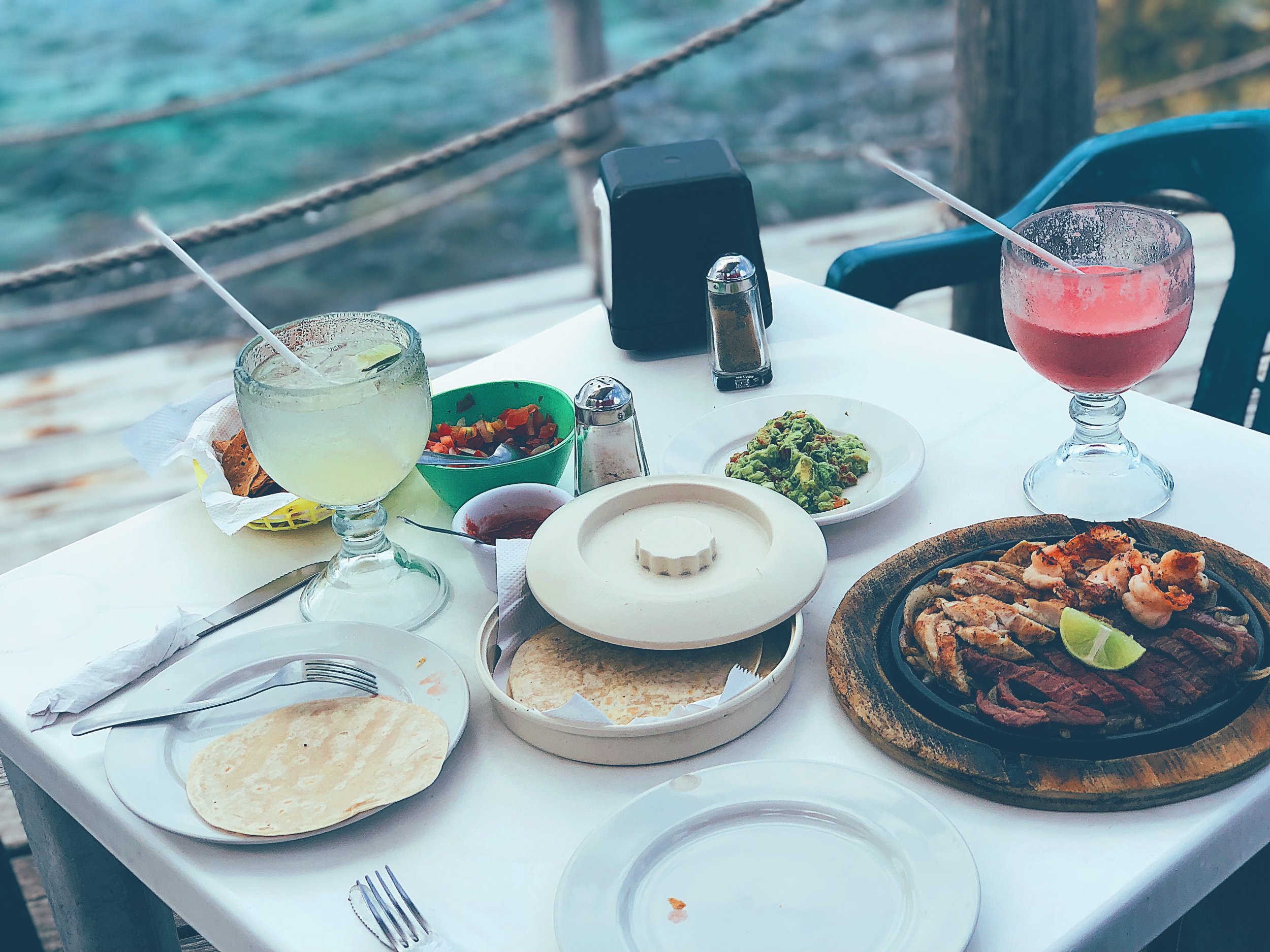 We also decided to order drinks, I settled on a classic Margarita and Lou got a mixed frozen drink that I can't remember the name of. The waiter also gave us chips and salsa, which in all honesty is one of my favorite things to eat at Mexican restaurants, but this time around I was disappointed. The chips tasted burnt, but the salsa was good which was to no avail because what is good salsa without equally good chips? The fajitas arrived to the table shortly after ordered, once I took a bite, I quickly forgot all about the charred tortilla chips. The food was amazing!
The carne asada was beautifully seasoned, as were the shrimp and chicken. Ernesto's also gave us plenty of tortillas and the veggies in the fajita skillet were cooked and seasoned perfectly. I didn't eat the guacamole because my taste for guacamole bounces back and forth. I also took the salsa and put it on the fajita tacos I made, and that made everything taste even better. Ernesto's is a food lovers dream.
Ernesto's Fajita Factory should be your first stop when visiting Cozumel,Mexico.
If you've enjoyed this Foodie Blog make sure you subscribe for updates on blogs to come in 2019!