Maybeline Superstay vs. Revlon Colorstay Foundation
Maybe she's born with it ... maybe I'll never find out.
I love to try new foundations whether they be high end or drugstore, so of course I was excited like everyone else when Maybeline released their all new full coverage, twenty-four hour wear Super Stay foundation. This foundation comes in a total of sixteen different shades with about eight shades suitable for a range of deeper complexioned skin tones. My first critique before even getting the foundation was that Maybeline could've definitely extended their shade range and that critique was reaffirmed when I went to not only two Target's, but a Walgreens, and an Ulta looking for my shade in the foundation. After making a sum of three purchases I quickly realized that my shade is non-existent. I initially tried the shade Warm Coconut which was a shade too dark with red undertones not suitable for me, then I tried Coconut which I feel would've worked as my summer shade when I am a bit more tanned, finally I went down a shade to Warm Sun which was a shade too light. After trying three different shades in the Super Stay Foundation I concluded that my shade is somewhere between Warm Sun and Coconut and is therefore nonexistent.
Being unable to find my shade is the only negative about this foundation. I can honestly say that the coverage is amazing, however I can not personally attest to the validity of it being a 24hour wear foundation because I unfortunately didn't make it an hour in it. Would I recommend this foundation? Well for it's price point of $11.99 at Ulta and $9.99 at Target and for it being full coverage as it claims it is, yes I would recommend it. However I shouldn't have to mix two shades of foundation to get perfect shade or a shade that is remotely workable.
Fun Fact: While attempting to color match myself I realized that I've been wearing the wrong shade of foundation in the Maybeline FitMe so I've been walking aroung looking extra ashy! I've been wearing shade 335 Classic Tan which is not my shade at all so I'll be going to the store to hopefully get the correct shade.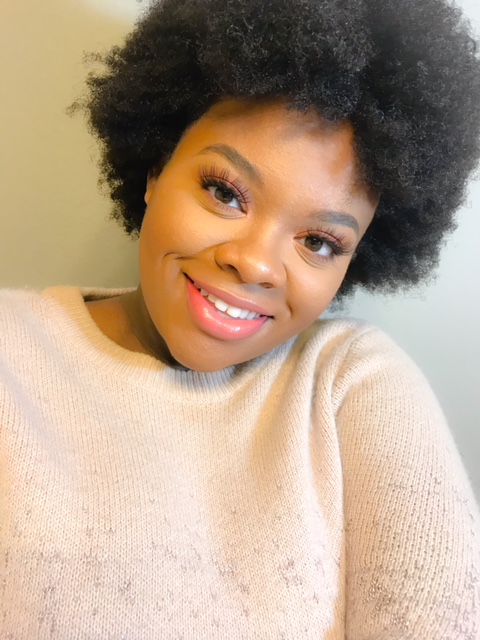 Not being able to find my exact shade in the Mayebeline Super Stay Foundation, prompted me to walk around the drugstore foundation section of Ulta until I stumbled across the Revlon ColorStay foundation for combo/oily skin. This foundation comes in twenty-two shades with about nine shades for deep complexioned skin tones however the shade range isn't deep enough for deep dark tones. After testing a few shades in the store I finally settled on 400 Caramel which is a perfect match for me!
I've worn this foundation a few times and I have to say that for a drugstore foundation it is really good! The price of the Revlon ColorStay is $12.99 at Ulta and $8.49 at Target. This foundation works well with my other products, does not dry down to quickly, has a thick consistency, and has spf 15. I tested out the 24hour theory by applying it at six in the morning before running errands and kept it on without touching it up for roughly sixteen hours. While it does transfer slightly, and I did have a little oil breakthrough by the end of the day I didn't look terrible. If you're like me and couldn't get your shade in the Maybeline Super Stay this foundation is recommended.
Have you tried any of the above listed foundations? If so what were your thoughts?